We have production platform can realize 500 pcs a day of women's clothes outerwear. The structure includes quality control with six employees, liena ironing presses for outerwear, domestic sewing production line though is that even for prototyping machines with special points. Production takes place in laboratories with Italian staff and management to ensure quality 100% Made in Italy.
Our placings and printing department is equipped with the latest technologies softweare for manual or automatic placement, we have AutoMarker is an incredible flexible and innovative tool that lets you make automatic placings, with extreme efficiency to minimize the consumption of materials.
– Placement for plaid and striped fabrics.
– New strategies for tissue markers to colored area and paintings.
– Generating placed in HPGL and ISO format for the connection with the main plotter and automatic cuts.
– Possibility to recalculate the placed for the optimization of the pieces to increase the tagliabilità of the placement and the quality.
– Miniplot features for creating PDF files Fully configurable.
– Functionality "pack to pack" for the translation of sections that contain a certain number of packages or sizes.
– Features the generation of files for a file placed from DXF, AAMA, ASTM.
– Print placings with plotters Algotex 180 in HPGL format.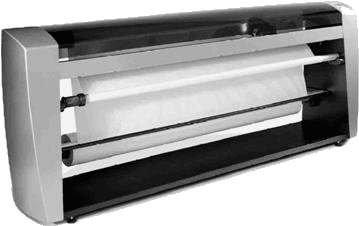 The property has a cutting area of over 1000 square meters. It composed of a table to convoyer of 24 mt. a blower table 24 mt. equipped with automatic spreader is in cradle that turret for large productions, also an 8 mt table. for drafts manuals prototipie and samples.
The tables are versatile and robust, thanks to the technology in the air cushion and a table TRANSLAY guarantee precision in the displacement of the drawing up mattress and synchronization between the sections and the cutting permit the easy displacement of the material laid.
Inside the structure is inserted by automatic cutting machine disposed on rails to move from one table to another.
We can cut any type of material:
     woven fabrics, gaberdine, satin, silk, poplin, twill, ect.
     hard fabrics, denim, cloth, ect.
     tecini fabrics, nylon, taffeta, canetè ect.
     knitted fabrics, cotton jersey or viscose ect.
  It becomes even more strategic adopt advanced technologies can handle with extreme flexibility of the production, the prototypes, samples. Respond more quickly to market needs, reducing production time and speeding up delivery, we demand today.